Wedding attire is a prominent aspect of the wedding event. People tend to notice every little detail about what adorns a bride, and often there is a plethora of visual memorabilia from a wedding day. That is why it is important every aspect of wedding attire be as close to perfect as possible. This includes your Vintage style wedding shoes. Wedding shoes are almost as important as the wedding dress; so, adorn your wedding shoes with accessories that will accent the beauty of the shoe. Check out the following accessories that will certainly highlight Vintage style wedding shoes.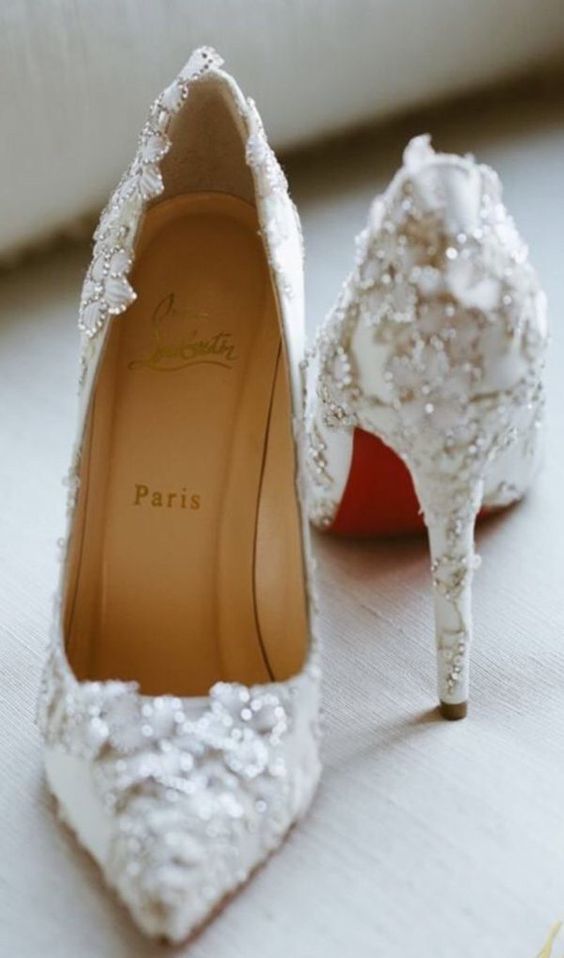 Jewels
Jewels add an ornate look to a shoe. There is a certain shine to jewels that make them stand out. Furthermore, jewels have an ornate appearance of class that is fitting for a wedding shoe. Jewels are a great accessory that will highlight the beauty of a Vintage wedding shoe. The amount of jewels added depends on personal preference. Jewels will bring an additional appeal to wedding shoes whether you add one jewel or adorn the entire shoe with jewels.
Lace
Lace comes in many colors and sizes. There are thick and thin pieces of lace; there are white, black, and red pieces of lace. The variation of lace seems endless. Thus, individuals deciding to accent wedding shoes with lace have a wide array of options for their shoe accessories. Although lace is not a necessity one cannot deny there is a certain association between ornate and frilly lace and a wedding. Lace is definitely a probable accessory option to utilize to accent Vintage style bridal shoes.
Bows
Bows also come in a wide variety of sizes and colors. Furthermore, bows provide an additional feminine touch to a wedding shoe. Individuals may even desire to select a blue bow to be their " something blue" for a wedding.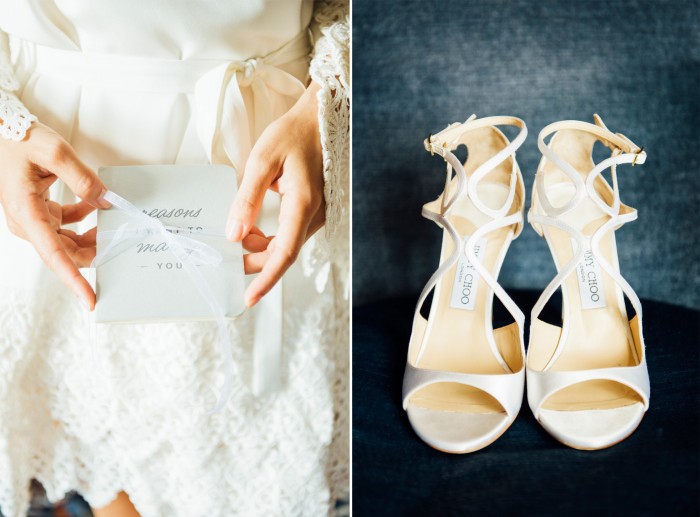 photo by Margo and me
Pearls
Pearls add a simple and feminine touch to a pair of Vintage wedding shoes. Pearls also have a symbolization that is appropriate for a wedding. Pearls represent a rarity that should be representative of a bride and a groom's view of each other. Pearls are certainly a classy and lovely accessory to consider when attempting to adorn Vintage style wedding shoes.