NEW YORK – There's always that one moment when every New Yorker pauses in the middle of crossing a street, only to stop and let in the breathtaking view of the lights, skyscrapers, and moving energy. It's such an ordinary and rather minuscule detail of our daily lives, but also what makes me love this city so much.
Though I was not born in New York, I grew up with New York and it continues to shape who I am everyday. It's ironic to remember when I first stepped foot in this city from a suburban Connecticut town ten years ago, I was overwhelmed by the people, noises, and overflowing trash on the side of the streets. That was because I didn't know New York – I didn't know about the people who came from all over the world to pursue their dreams, I didn't appreciate the sound of street musicians and different language dialects that surrounded me, and I definitely didn't notice the graffitis and breathtaking architecture behind the garbage cans right next to me.
Growing up I've always loved art and fashion, but in a family that emphasized more on traditional academic endeavors, I didn't think I could pursue my creativity. And still, I yearned for it all the time. As I got older and began to work on my interests independently from my studies, I witnessed a diversity of people also full of relentless passions. From vintage flea markets to art galleries and independent boutiques, I had discovered countless new sources of inspiration. Not only did the people I met have impeccably refreshing styles, but also unique point of views and visions. New York became a breeding ground for my developing independence, courage, and creativity.
A friend of mine once said me, "Paris is like a beautiful painting that stays the same, but New York, New York is always changing, and that's what makes it so interesting."
As a dedication to always finding inspiration in the small things, I started The Inspiration Spell and began my blogging journey to explore the art, fashion, and cultures of my surroundings. Recently having graduated college and moved back to New York, I am promising myself to commit and challenge my creativity more every single day, and I'm sure New York City will give me plenty to work with.
Leah Huang – The Inspiration Spell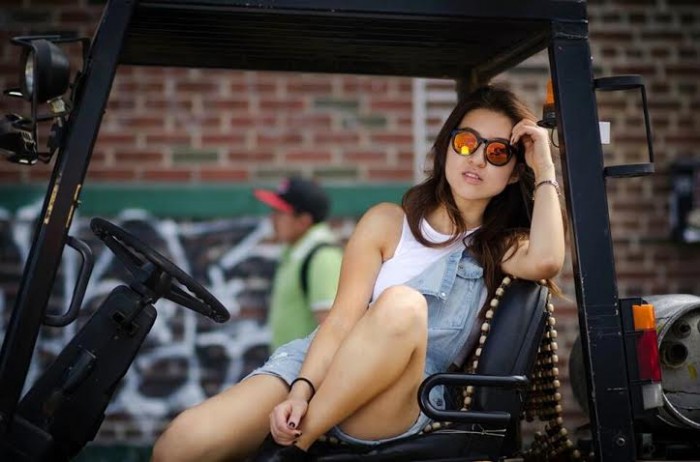 LEAH'S FASHION PICKS
[show_shopthepost_widget id="155310″]