OSTRAVA – First of all, don't get me wrong guys. I'm not a bad person. I just don't like my city so much. Many of you live in famous and big cities. It means stylish people, walking fashion, street style, cool stores, places to go and enjoying it all.
I was born and raised in Ostrava, Czech Republic. When I was young I didn't care much about fashion. I was a child so it's alright I guess. But then my father bought me first Elle and took me to Mango store (the coolest shop over here that days) and it changed everything. I owe him so much. Everything I like and know about fashion, I actually know thanks to him. He will always be my Superman.
Current situation, when I'm almost 22 years old, its totally different. Seriously. Ostrava is the third biggest city in our country but that doesn't mean a thing. Many companies left or went bankrupt, but let's not talk about that. It's boring.
More important thing is fashion, right? When I walk my chunky heels, culottes, Birkies or wearing mesh top (especially mixed with lace black bra) I look like a freak. Everything what's normal in London, Amsterdam, L.A or any other fashion city is totally out and weird over here. You need to wear black skinny and army parka with it or you have to explain everything you wear. Why? Because fashion rules take over this place. If you have shorts legs, you just can't wear flat shoes – who wants to see your sausages. You love Birkies? Shame for you, it's forbidden. Are you a nurse or what?
Fashion in Ostrava got me bored. You just can't be yourself. And if you can't feel yourself and you should be like anyone else – it sucks sometimes. If you like wearing something just keep wearing it. Sooner or later everyone will understand. Or won't. But that's not our problem. We are what we are, do what we love and share our passion. Fashion.
I used to care about what other people's thinking about me. Now the only thing I do care about is to be an inspiration. I seriously want to inspire girls all around me. Even if it would be the only girl on Earth, it still worths it, doesn't it. The priceless feeling when you know your style inspires someone.
So here I come – facing a new adventure and bringin' you some tips about what to wear these days.
With love,
Caroline – franchemeetsfashion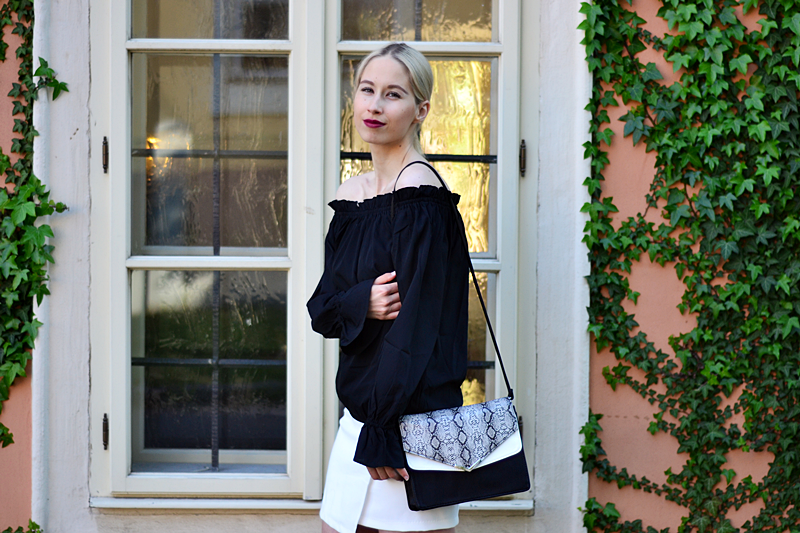 CAROLINE'S FASHION PICKS
[show_shopthepost_widget id="102454″]