While summer is slowly arriving in Europe and the US, some of us are still seeking high mountains filled up with snow. We love that winter holidays are contrasting so much with summer holidays. You would highly be active during a winter holiday, rather than laying down somewhere reading a magazine. How great is the feeling to ski or snowboard off a mountain full of snow? However, we fashionistas can not to an activity without looking absolutely stylish. That's why we will discuss some fashionable skiwear with you today!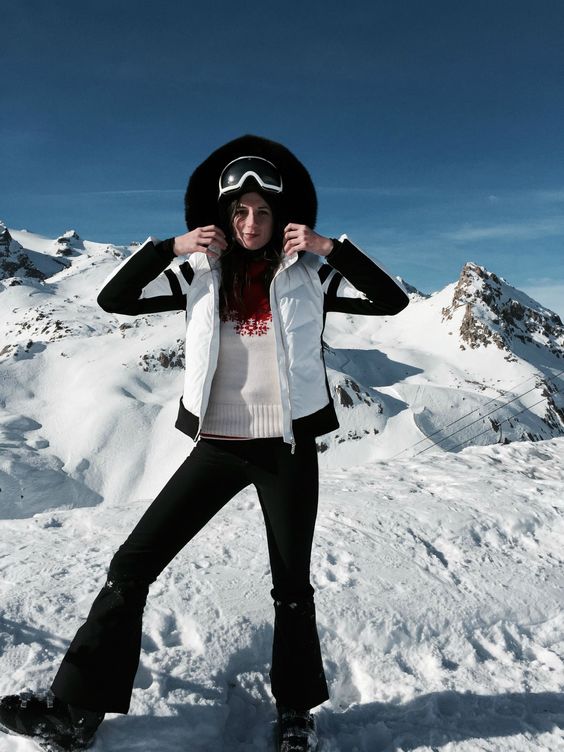 Parisian fashion blogger The Blab knows how to be stylish in the snow. She's wearing skinny flared pants which creates an instant feminine look. Way better than those baggy pants which makes you feel like a man, right? Also her jacket is nicely shaped and has a cool fur collar. The Blab keeps is monochrome with a hint of red within her ultimate winter knit. We love this skiwear look and definitely take it in for our next winter holiday.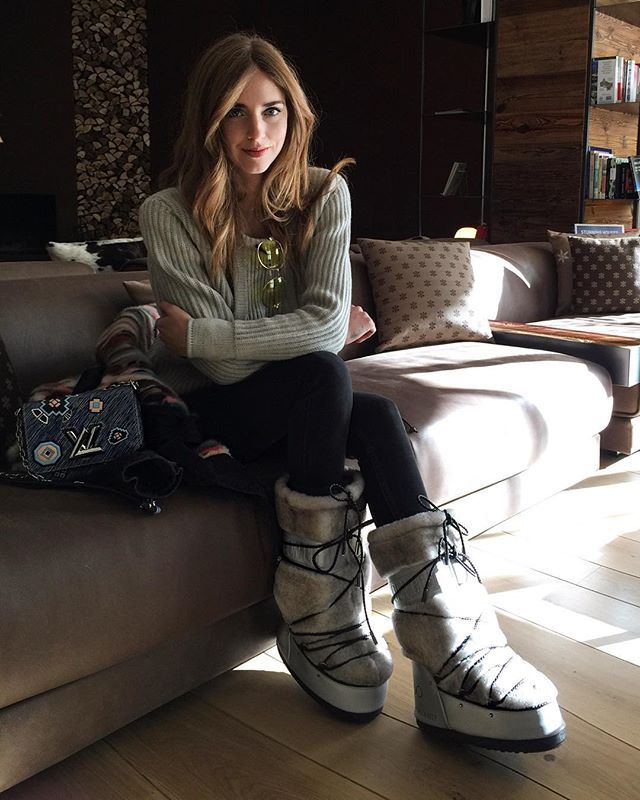 One of our favorite fashion blogger Chiara Ferragni keeps her feet warm with some massive snow boots. You would almost wonder if she came straight back from the moon, but Chiara always manage to style anything in a way that looks super fashionable. And we got to be honest: they look insanely cool on her. Talking about being practical – her little toes will not die from getting frozen in the cold.
We found this super cool brand with the most fashionable skiwear pieces. Skinny pants with a golden texture or animal prints and feminine jackets with furry collars. Shop Bogner skiwear and maintain our girly side whilst on the skis. You wouldn't want to get drown into those masculine skiwear mostly out there, right?
What are you going to wear on your next winter holiday?