Who needs sleep, anyway? That will be the question on everybody's lips come spring 2016. A new trend has emerged from the beautiful runways of Paris and their amazing Fashion Week – the lingerie dresses. They're lacy, romantic, see-through, sexy and cute, all at the same time. Yes, they're sheer and they're here! And here is how fashion experts predict the fabulous spring trend will echo across the world's continents, given the fact that Europe, America and Asia wear different styles when they go to bed. This is why it will be all the more amazing to watch how this particular type of dress will be personalized on each continent.
Of course the trend is not new at all. As a matter of fact, it began a long time ago, when women first started wearing corsets on the outside of their dresses, if we were to talk fashion history. Closer to the modern age, we've seen bouts of the lingerie street style back in 2010 and 2013 as well. But it's only now that the hysteria is actually beginning to show, after the most amazing pieces were displayed on the Paris 2015 runways.
It all started with Celine, of course, who paired some quite extraordinary nightgowns with woolen coats, oversized sweaters and trench coats. They added stilettos, slick pony tails, heavy make-up and leather bags and made it all into a killer look. It's completely the opposite of the tousled hair, nude face and bare feet style one would normally wear to bed. They were trying to make a point that this is street wear and they succeeded. They were quickly followed by Alexander McQueen, who added trousers and pearls, Balenciaga, who layered on in-built bra cups and Dries van Noten who spilled a dash of color.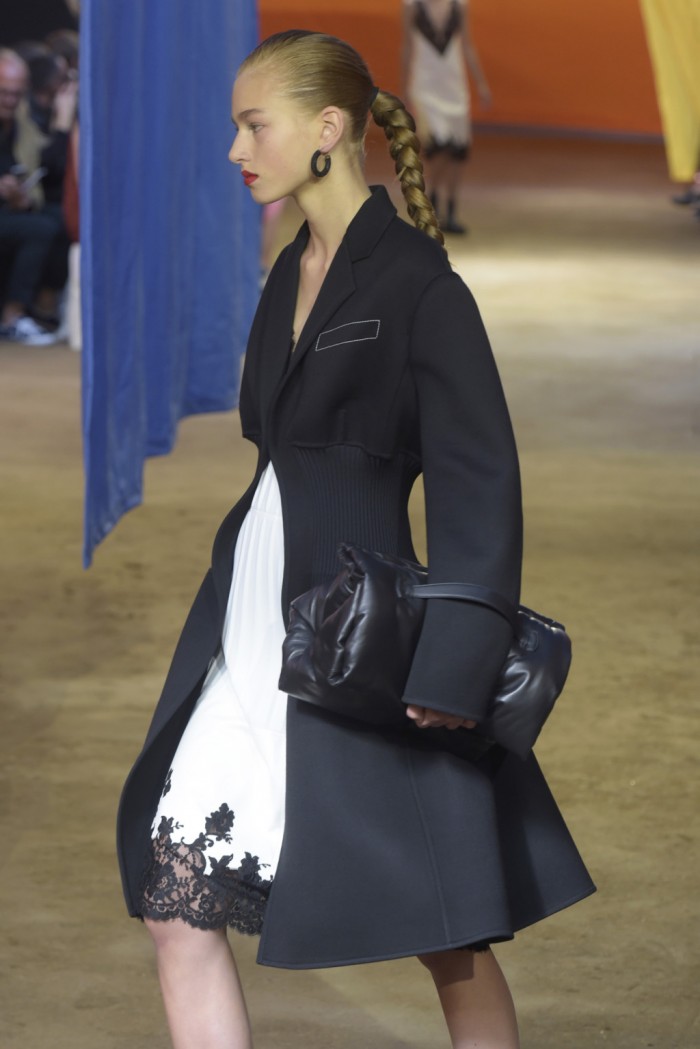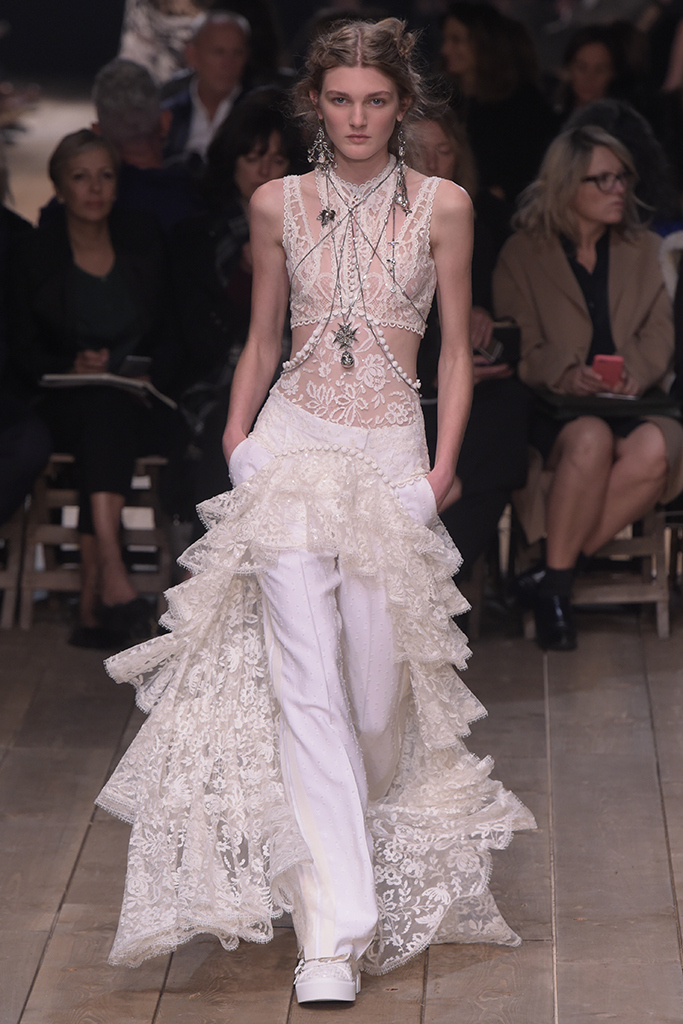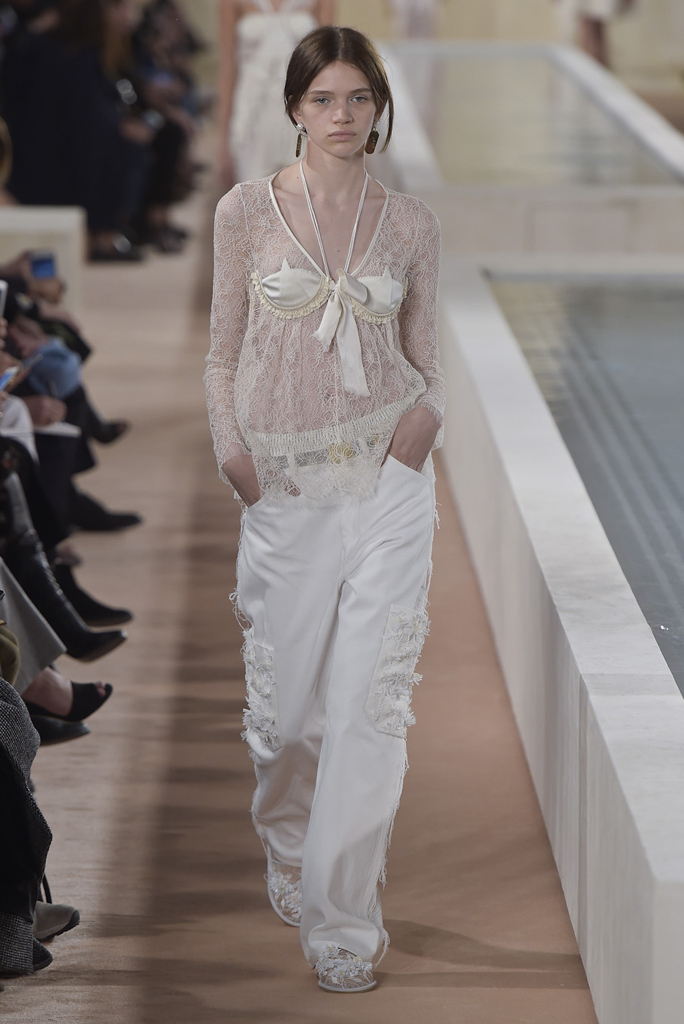 It's fair to say that the trend, given the fact that it's so beautiful but, most importantly, so easy to bring on the rack and into the street, will be quickly followed and spread across the world. It's just that, since lingerie is so different in different cultures, we can expect to see quite some lovely and creative variations.
The Lingerie Spring Trend in Europe
Europe, as the mother-land of the trend and the most traditional continent, is bound to keep to the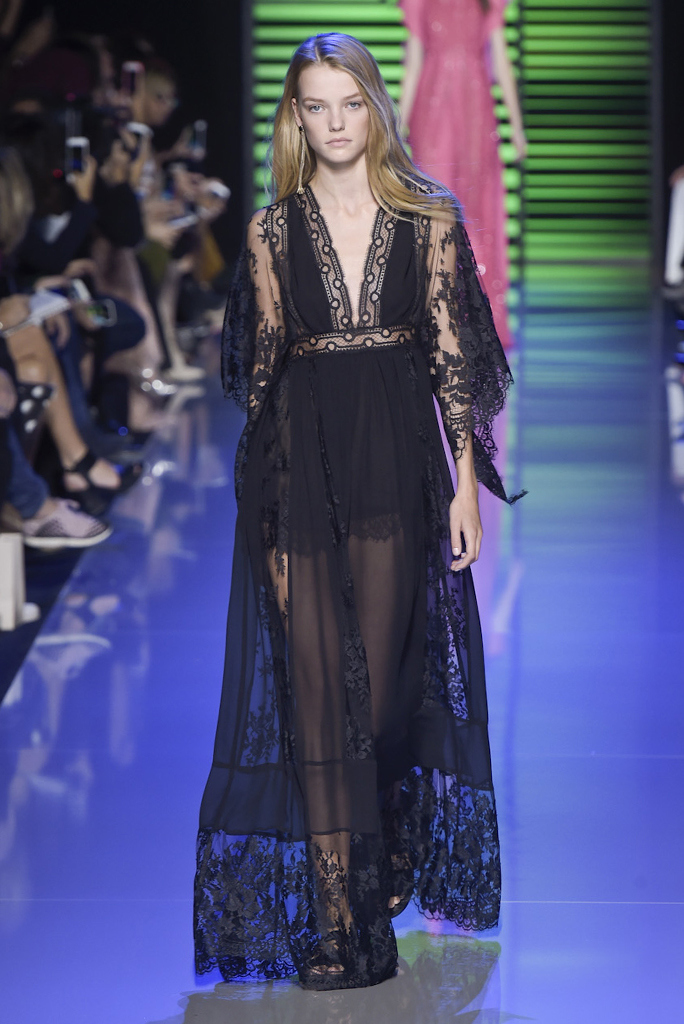 hand-book and not stray too far from the yellow-brick road that leads to perfection. Europe is bound to copy the look straight off the runways. Therefore, as soon as the first rays of spring hit us, we should see on the streets of Paris, London, Milan and Rome gracious, flowing, chiffon dresses, that look like the doors to all the boudoirs have now opened and the girls are making themselves comfortable. The adopted style should be classical, using knee-length or maxi dresses, with lace embellishments, ribbons and spaghetti straps. This way, we are bound to be remembered a bit of the Kate Moss 90s style, particularly the dress: long, slick and silky and with a plunging neckline that ends in 2 barely visible spaghetti straps. Visually, we are going to be left wondering what is actually holding these dresses together so that they are not picked up by the warm spring breeze, but we'll also be left with a feeling of deep gratitude for this amazing dress trend.
They will most likely be paired off with open toe pumps, clogs, ballerina flats and, because this is Europe, scarpins. Accessories will include hats and oversized leather bags or even tote bags, for a more casual, breezy look.
The Lingerie Spring Trend in the U.S.
America is bound to adopt the trend as well and to make it its own. Lingerie in the US tends to be a bit more on the practical side, which is why the lingerie street wear trend will, probably, follow the same path. We're expecting to see bold, mono colors, strong straps and sporty pieces. The dresses should appear more "cottony" and more comfortable and warm, as far as esthetics goes. The colors that will don the great American cities in the shape of lingerie dresses this spring will be kept to a minimum black, grey and white.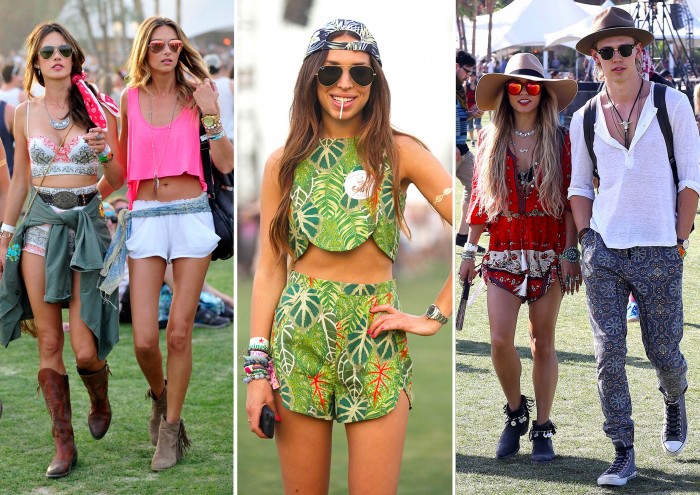 Another way in which the trend might evolve into as far as the US goes is that it will probably merge with another trend that has dominated America in the past few years, which we have now come to call "The Coachella" look. It comprises the usual American denim short shorts on the bottom, a bustier top and a kimono loosely covering it, as well as plenty of extra folk and boho accents.
This being a look based almost completely on lingerie as well, we might be seeing a fusion of the two. It might translate, for example, into a baby doll lacey number worn on top of a flowery bustier. Kimono optional. It will go perfectly with a pair of leather boots and a gorgeous backpack, so stylish the whole of 2015. Adding the customary beaded bracelets, feather earring and shiny long necklace will make the fusion complete.
The Lingerie Spring Trend in Asia
Asia will definitely make the lingerie style its own. We all know that the Asian undergarments are kooky and colorful, with as much lace and as many embellishments, ribbons and gauges as possible. Asian underwear also usually sports different comic or cartoon characters, such as the famous Hello Kitty and when the style finally descends into the street, it will, probably, look the same. So we should all be on the look-out for a beautiful carnival of ruffles, tassels, bows, knots and what-knots, all crammed up together in an explosion of mirth and color. Dresses will act as canvases for the creative Asian girls and it is here that the lingerie style will truly make its mark.
They are also bound to pair off the dresses with amazing accessories, such as out of this world jewelry, inspired by movies, TV shows and books, hair pieces, like bows and tiaras and impossibly high pumps, in neon colors.
But, no matter what continent we're on, spring 2016 appears to be a spectacular and sexy season, thanks to the reentrance on stage of the lavish lingerie dress. We can hardly wait to see all the creative combinations that will spring up as the warmer season approaches.
Author | Dana Hughes
Dana Hughes is a Michigan State University Apparel and Textile Design student always on the lookout for the latest trends and the silkiest of fabrics. She's a complete science-fiction addict and has a Chihuahua named Red and a superbly indifferent cat. You can check out some of Dana's contributions on other
FASHION BLOGS
, or find her on
Pinterest
and
Twitter
.
image sources: wwd.com, verycool.it, polyvore.com, pinimg.com, alicdn.com