Now that the 90's trend is going on everywhere this year, logo tees is what you will see on most blogs and instagram accounts right now. Starting from the catwalk, it's hands down what you need in your closet this spring ! Easy to wear and they add that sporty vibe to every outfit, under floaty dresses, huge denim jackets or smart pink coats. Logo tees will give a modern look to any romantic, classic or monochrome outfit. Message tees are also a way to express feelings, values you share, to show the world (at least the street) your rights and things you believe in. They add a personal vibe to your look, they describe who you are and what you want to say about you. We love the message behind Maria Grazia Chiuri's feminists t-shirts and adore the idea of a strong fashion uniform against discriminations or inequalities. If you doesn't want to go that deep in the process but still love the trend, you could also choose to wear them to show a brand you love or support. Logo and message tees are clearly a new basic that everyone should have in their closet.
Let us show you some ideas how to style the message tees!
Gucci is another trend at the moment, their logo t-shirts are classic yet colorful and easy to put under suits and bright color pieces. Aylin Koenig wears her's with pink and denim.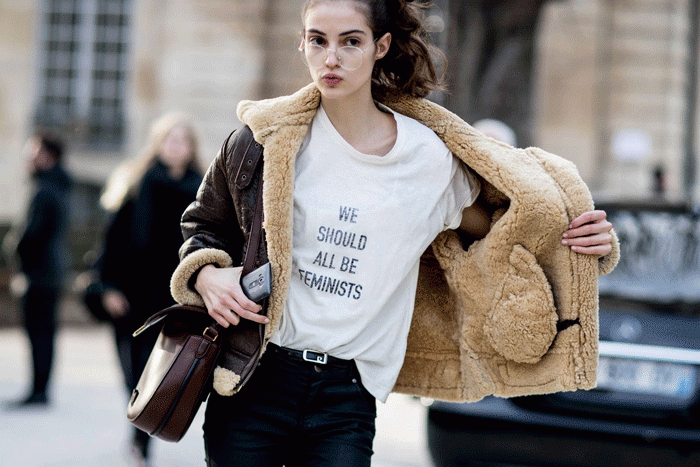 First woman to be at the head of the maison Dior, Maria Grazia Chiuri spread a wave of feminism in the fashion sphere. From Chiara Ferragni to Aimee Song, Dior t-shirts are seen on every street styles looks of the recent fashion weeks.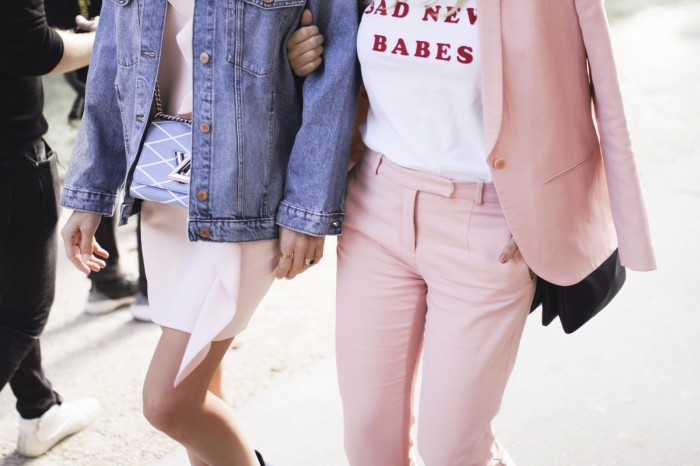 And for the ones who just want to share their personality, why not wear your favourite band's tee under a pleated skirt, a white t-shirt with your own initials or a graphic tee just like Noor from Queen Of Jetlags and blogger and Instagrammer Claire Rose Cliteur.
What is your favorite logo tee?
SHOP NOW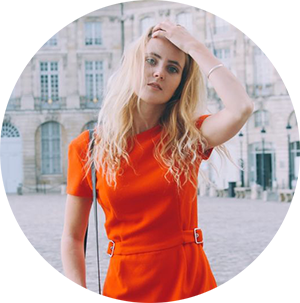 Written by Morgan D'ambrieres | writer for BATC
Blog Stripes and Blues