As almost any other fashionista, we are crazy for jewelry. We enjoyed the minimal jewelry trend of the last few seasons, but we also love to see more heavy pieces this season. We came across the jewelry brand UNO de 50 USA on instagram the other day and just received the press release from this brand talking about lunar phases. The brand reinterprets a characteristic element which is the Pearl and introduces it in a unique and bold design. A jewelry line that will stand out because of its originality and sophistication along with the UNOde50 strength.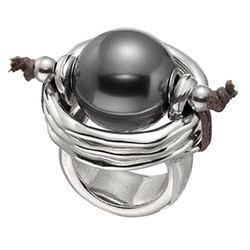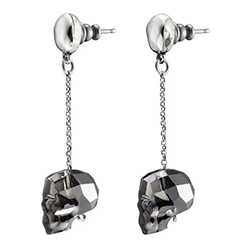 Although we truly love minimalism, we are opening our heart to a new style in jewelry. Let's forget minimalism this season while combining our jewels. We are definitely ready for more outstanding jewelry again.
Instagram fashion blogger Blanca Miro convinced us to wear multiple jewelry pieces together this season. Mix and match jewelry- it's possible again. Preferable some metal ones for a cool, boho kinda look. Blanca shows us that you don't have to keep it with just one piece. For example, style your watch with some original bracelets and try to style diverse bracelets together on one arm. It will surely help you creating a statement look. We love how she layered silver metal necklaces. Although we believe you can wear multiple jewelry pieces again this season, you must keep in mind to not overdo your styling. When you choose to play with several bracelet and necklace pieces, leave your earrings in your jewel case, even the small ones. Or in case you feel for earrings that day, be sure to just add just bracelets or necklaces- not both of them. We think that Blanca is doing it quite well, mixing bracelets and necklaces, but leaving out the earrings. But of course.. mix and match jewelry is just a matter of taste. Maybe it's not linked to trends at all. Your taste of jewelry might be more stable than your personal style in clothing. The one fashionista likes to play around with different kind of jewelry and is always looking for more to add to their own collection, while the other one wears the same, favorite pieces every day.
Now we are curious to your taste of jewelry style! Will you stay with minimal jewelry trend for now, or are you keen to try out more outstanding pieces this season? Show us your mix and match jewelry styling in the comment section below!