We all got these days we don't feel like putting on these fancy pair of heels. Let's be honest: what goes beyond feeling safe whilst walking down the street. We love to say that comfy is the key, but how can we still look fab without chic heels? We will show you some cool options!
Parisian chic in Loafers
If you say practical, we say loafers. Loafers have that casual-but-chic appearance and they are no longer old-fashioned. They probably are the most trendy flats of the moment. Gucci keeps on launching the loafers in new colors and textures. We come across them like everywhere, whenever we scroll down on Pinterest or on an online boutique shop. The metallic ones are our favorites – below worn by Marlien Besselink – available at Manfield. We must say we secretly crave that original pair of our grandmas.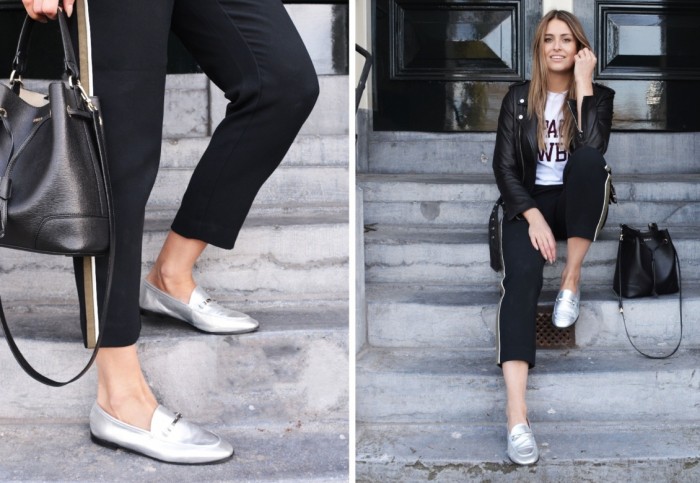 Masculine chic in Brogues
There is something about men clothing on women. It gives that effortlessly chic feeling that we all seek within our outfits. If you are as much into masculine looks as us, you got to try out the brogues type of flats. Anouk Yve styles them (available here) with a cropped pants and a grandpa's blazer. She shows us that twice a man's clothing piece creates even more elegance. So don't be afraid to ever wear something from your boyfriend's wardrobe!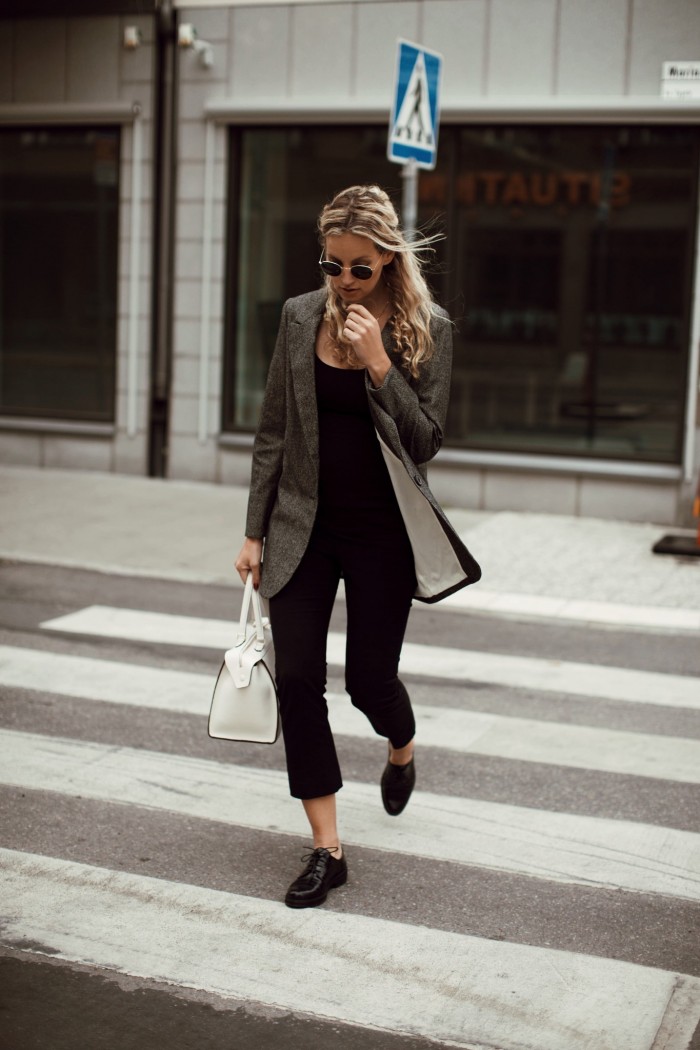 What's so cool about brogues is that they come in different styles. For the ultimate grandpa style, go for the typical brogue detail or a lacquer pair. For ultimate comfort, go for a rubber plateau sole. If you feel like being more provocative, you got to go for that epic Stella McCartney platform brogues like this Scandinavian blogger photographed by Stockholm Streetstyle.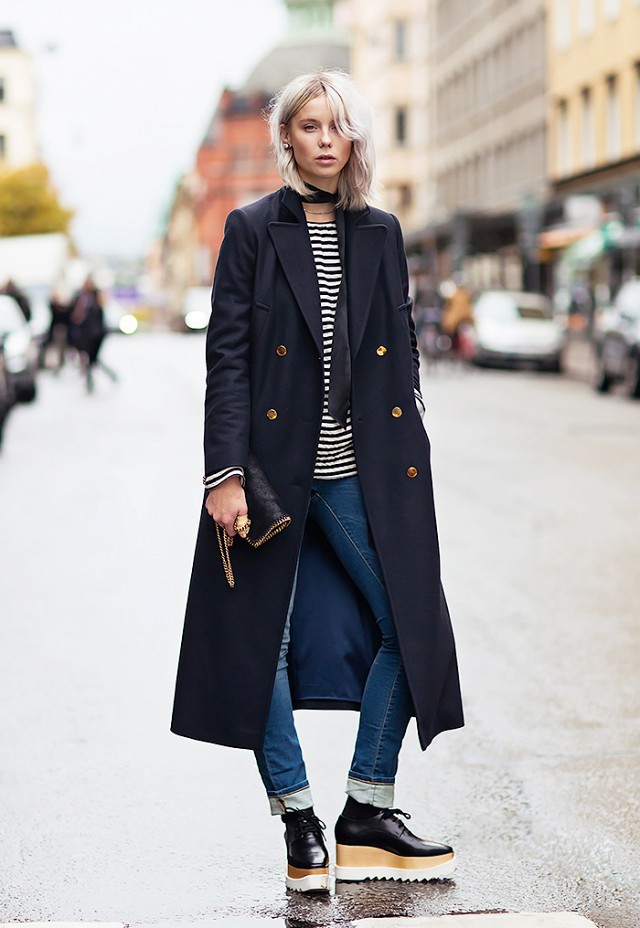 written by Sophia Molen