Nike just does it. They know how to drive anybody to 'just do it' – but they drive themselves to rock any fashion trend even better. They released a new edition of the Benassi slides – with the perfect mix between the two most popular shoe trends of this moment; the sporty pool-slides and the metallic slippers. We are sure you have seen both trends on many fashion bloggers. We just love the Nike Benassi Slides Liquid Metal. Who will be the first blogger wearing these slides?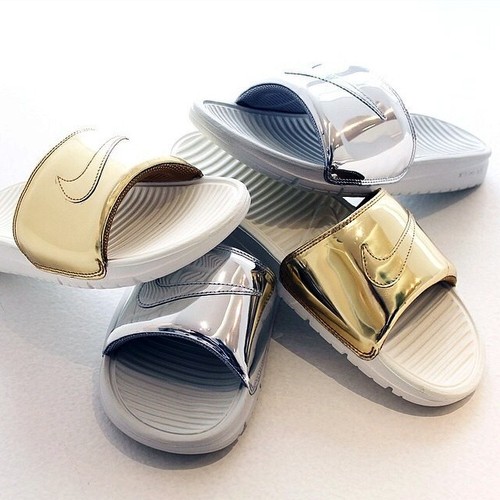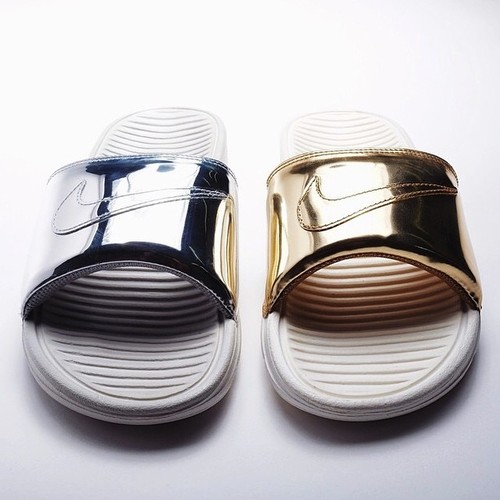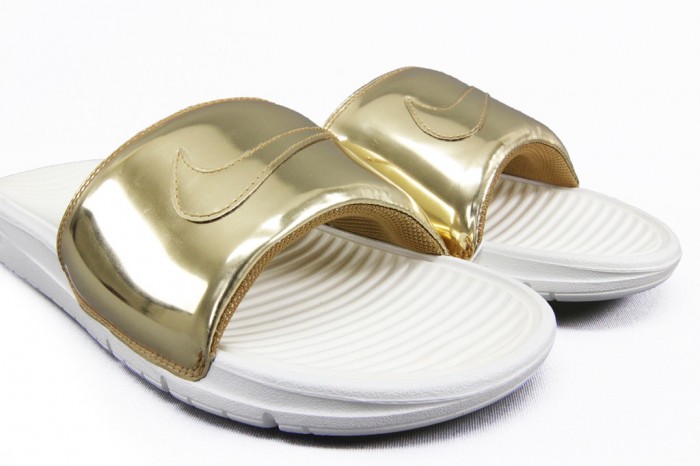 The slides are part of the metal pack which we already know for a while now. Fashion bloggers 'Connected to Fashion' and 'Where Did u Get That' has been wearing Nike Air Max in the silver and gold variant.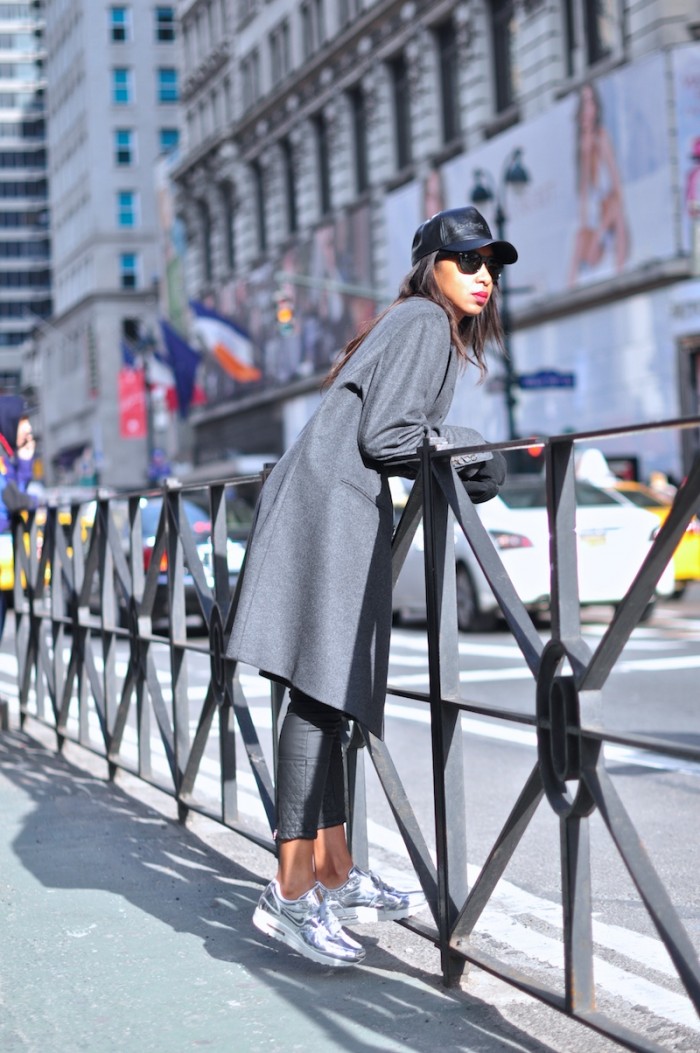 Where Did u Get That wearing Silver Nikes from the metal pack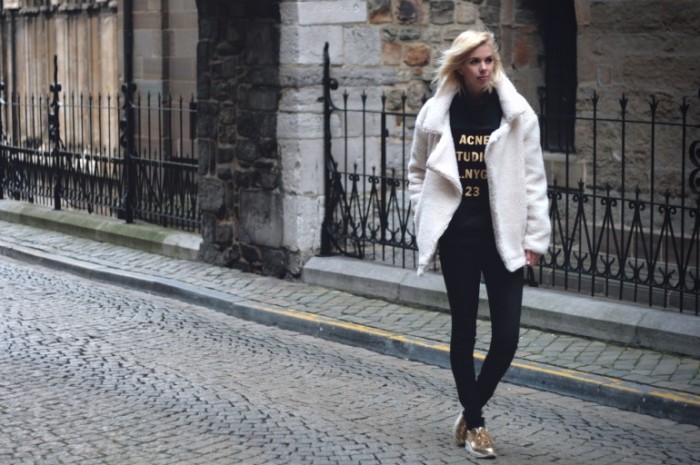 Connected to Fashion wearing gold Nikes from the metal pack
What do you think of the metal pack?
SHOP NOW: