You don't have to hide your premium socks anymore; it's time to make a fashion statement with them! And guess what? You can show them in any other way, however you like. You can't go wrong wearing socks in your shoes this season. We will show you some (slightly crazy) styling options.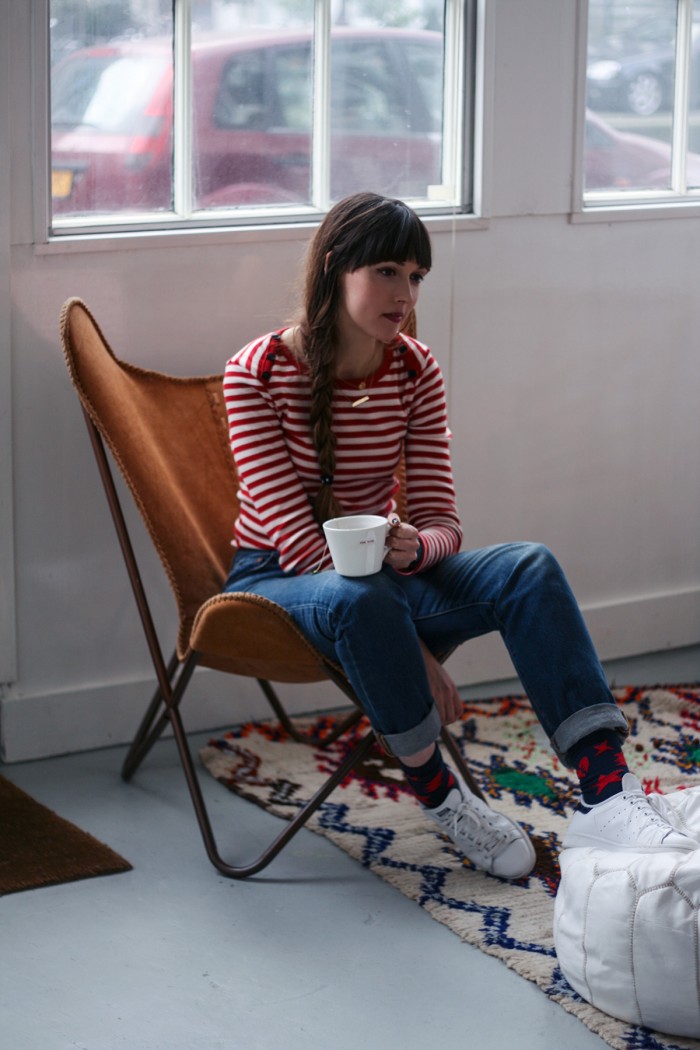 blogger A Dash of Fash
We already knew that the Dutch blogger behind A Dash of Fash isn't afraid of mixing colors and prints. Iris dares to be different and that's exactly what we like about her. We love how she wears a blue sock with a red star print in her Stan Smith's. Not too preppy, not too sporty and not too serious; definitely a characteristic styling choice by Iris. Also try dots socks (or even another print) in your well beloved sneakers.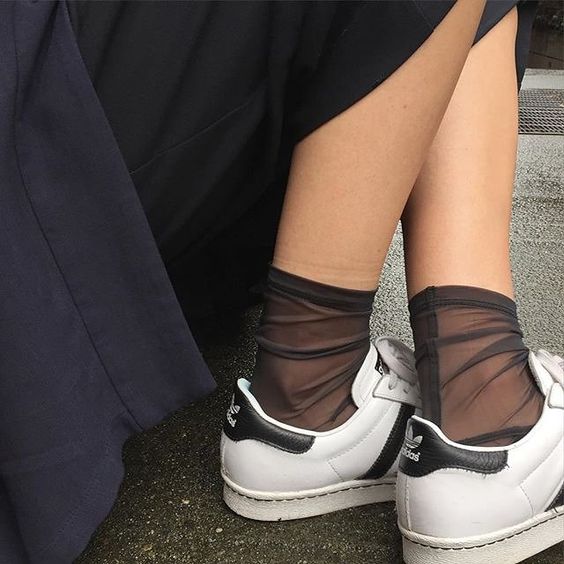 by Vogue
For the minimal lovers out here, a transparent sock is the best option to keep it simple but significant. We are crazy for this combi; the Adidas Superstar sneakers with a black lucent sock. As said, it gives such a a simple, but strong look.
Italian blogger Elisa Taviti
Are you attending the current Fashion Weeks and do you need last minute inspiration? Elisa Taviti knows how to make a fashion statement on the streets. And she knows how to rock fine cotton socks. In this look, she goes for a basic sock in a pair of open heels. A styling decision that not everyone would make, but adopted by us. She's all about making a statement; a masculine trench coat with a statement skirt.. and bag.. and sunnis.. and heels.. and socks!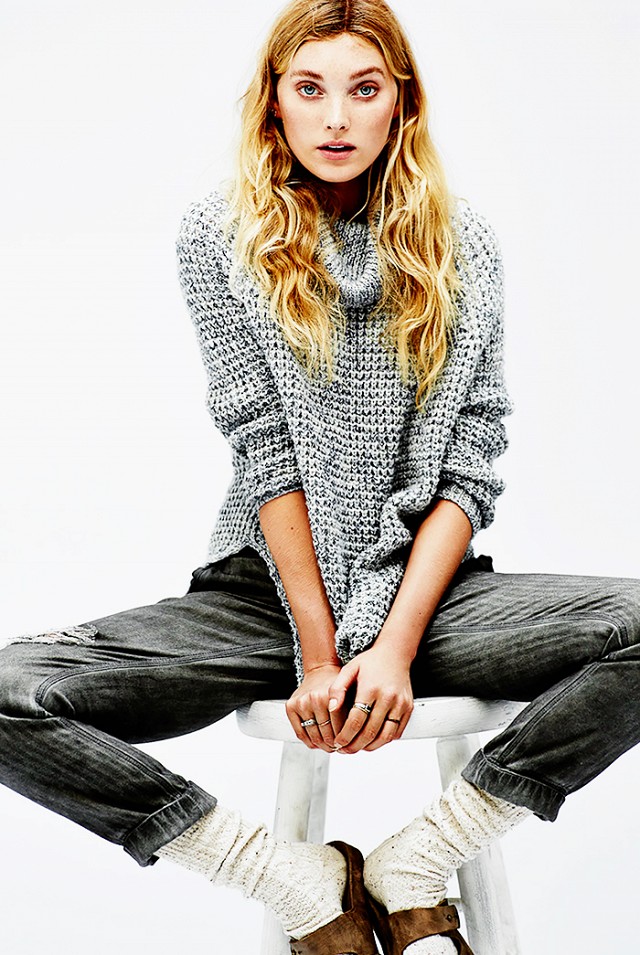 Free People
As a last, we would like to show you another daring styling option; a pair of knitted socks in the Birkenstock sandal. It's one or the other; you get it or you don't. We certainly do, especially when styled by Free People.
This post is sponsored by Bonne Maison