We live in a world in which time is an important measurement, for daily activities, but also on a bigger scale of life. Although a watch can be quite confronting sometimes, it is the perfect accessory to spice up your outfit of the day. Add that little extra or just simply make your look slightly more classy. Fashion bloggers are crazy for watches and they made a huge trend out of it. Let's have a look how our favorite bloggers are styling their watches and let's find out which brands are the most popular ones.
You must have been living in a dark cave if you don't know the classic Daniel Wellington watch. Probably every fashion blogger on earth owns at least one DW. It's the typical watch that goes with every outfit, whether it's a casual or chic one, and that everyone seems to like. Our younger sisters might steal them from you and your grandma might suddenly be wearing one on your next birthday. Yes, definitely a huge trend, but a timeless piece for sure.
Another watch brand that's totally rocking the fashion world is Amsterdam-based brand CLUSE. They got that ultimate live-young-wild-and-free vibe that everyone seems to be seeking nowadays. Their watches are aesthetically clean, but with a girly touch of fun. They seem to understand how to play the trends perfectly. They designed watches with marble (hello perfect watch!) and dalmatian-printed dials. Investing into a good quality horween leather watch strap is a great idea, as you know that the quality is second to none.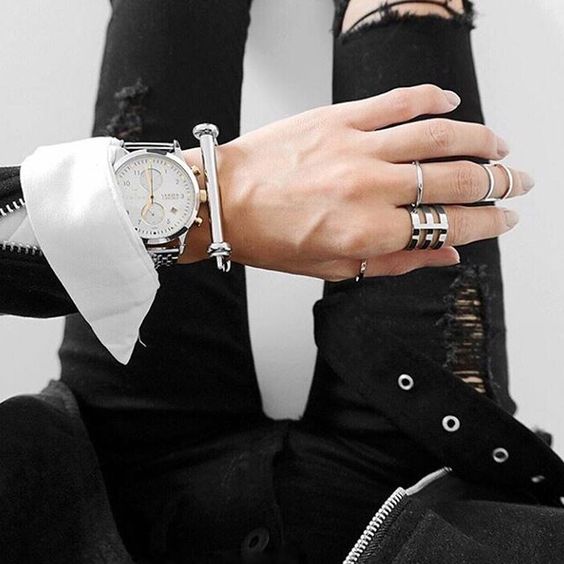 Triwa is the brand that has been out here the longest. I remember I was in love with the colorful range of plastic watches. They are very trend-sensitive and know how to adapt to any fashion. Their designs are more tech-savvy and look more complicated, which makes them look more interesting in my eyes. While most brands keeping the minimal trend straight, Triwa holds on to their own, unique style. Definitely one of our favorite watch brands!
All watches are available at horloge.nl, watch.co.uk and reloj.es.