Some people are never seen in anything but a pair of skinny jeans, but if you prefer to up your game a little, you need the right dress. The problem is that there are hundreds of different dresses to choose from, so if you have no idea what you are looking for, dress shopping can be a bit of a nightmare. To find the best special occasion dresses, you need to look online, but check out your local fashion outlets for inspiration and read this article for a quick guide to the latest trends and ideas.
If the catwalk shows tell us one thing, it is that no one style fits all. Some trends are highly controversial and never see the light of day in high street fashion lines, but others start on the catwalk and are then diluted down, becoming seriously cool in the process.
The best thing to do when looking for a trendy dress is to mix and match styles to suit your own body shape. No one style suits everyone and just because a dress looks fantastic on the likes of Kendall Jenner and Gigi Hadid, it does not necessarily follow that it will look hot on you.
Trendy Stripes
Stripes are a good example of a trend that is somewhat divisive. Horizontal striped sweater dresses suit tall, slender figures but they do not look so hot on short curvy women. If you do like the stripe look, go for bold colors and different textured fabrics. Team with a pair of laced boots and you will look seriously stylish at your next trendy party, gallery opening or film premier.
Feline Fashion
Cats are always popular. Check out Instagram and be amazed at how many millions of people follow cute cat accounts. You can take the cat theme and incorporate it into your closet this year. Cat print fabrics and accessories are a great way to add interest to a work party or pre-wedding get-together.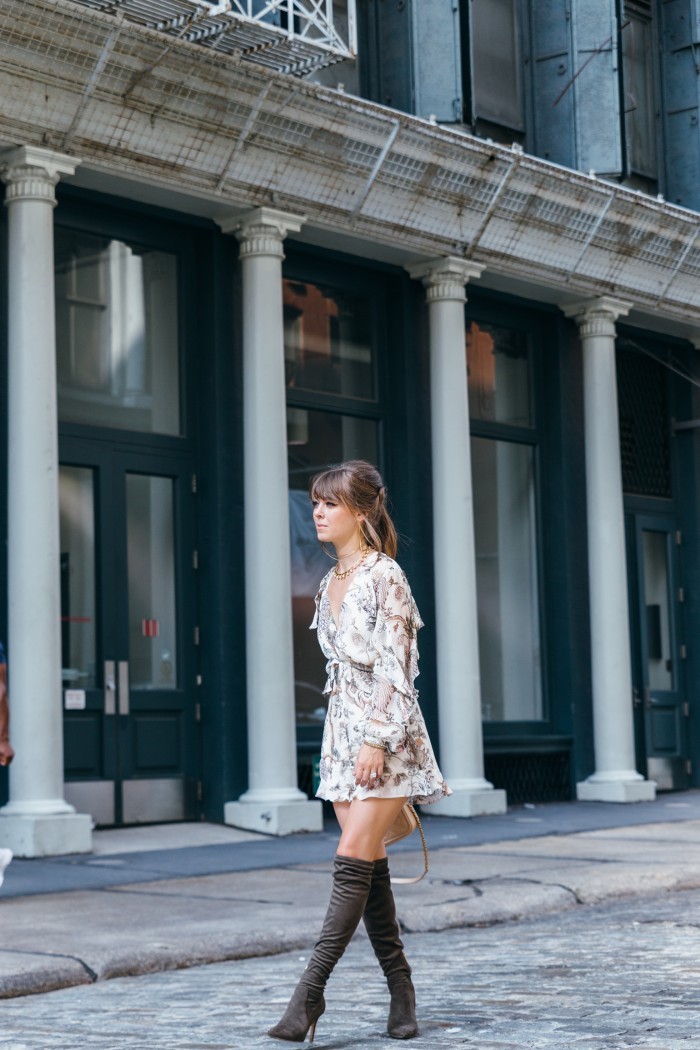 Weddings
Weddings are a tricky event to dress for, as you need to take the theme and bride's sensibilities into account. Leather and lace, fishnets, and bling jewelry are big this year, but unless your bride is a Goth, she may not appreciate your sartorial choices. Never try to upstage the bride at a wedding, so avoid any outfits that are too outrageous.
Velvet Evening Dresses
Velvet fabrics are a hot choice this year, so look for elegant evening dresses made from luscious velvet and you can't go too far wrong. Accessorize an ankle-length velvet dress with sexy heels and some statement jewelry. Velvet also works well for slinky cocktail dresses, particularly when styled up with metallic accessories.
Corset Dresses
Corsetry has made a big comeback. You don't need to go too Madonna, but a sexy corset dress will ensure you stand out at your next bachelorette party or wine bar event.
Always dress to suit your body shape and shop online for the best bargains.
photos by Margo & Me