After weeks of studying or sitting behind a desk, there's only one thing that can recharge us: a relaxed holiday at a beautiful, tropical place. But how can we look fancy at resorts and beaches whilst not loosing that comfiness we seek during our vacation? That's exactly where Thalassa Boom joins in.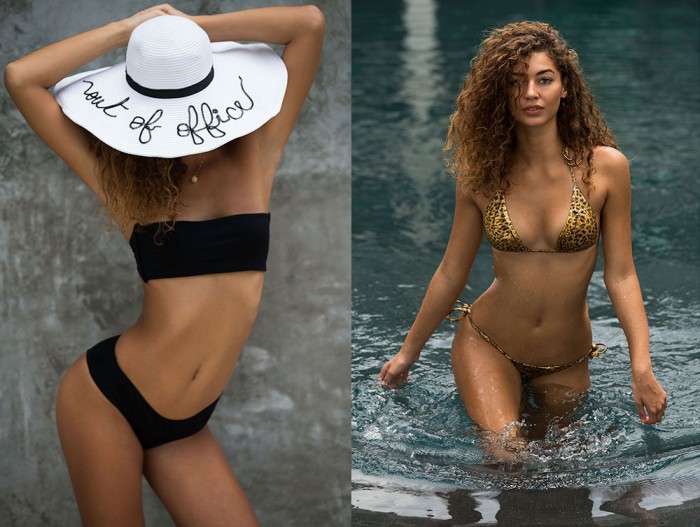 Thalassa Boom is a luxury resort wear brand born just a year ago in Curacao and Miami. They master the "laid-back but luxury" style like no other and intend to glam us up while lounging at trendy beach clubs and sipping champagne at the bar. Let's have a look at the current collection and find out how we can shine during our days off, but recharge at the same time.
The collection exists of glamorous swimwear with sexy cuts and prints, neoprene handbags and luxe cover-ups. A lot of pieces are spiced up with studs, fringes and Swarovski crystals. Vibrant colors and metallics are used in the designs, however, for the minimal lovers amongst us, Thalassa Boom has a significant amount of black and white swimwear pieces too. There's something for everyone.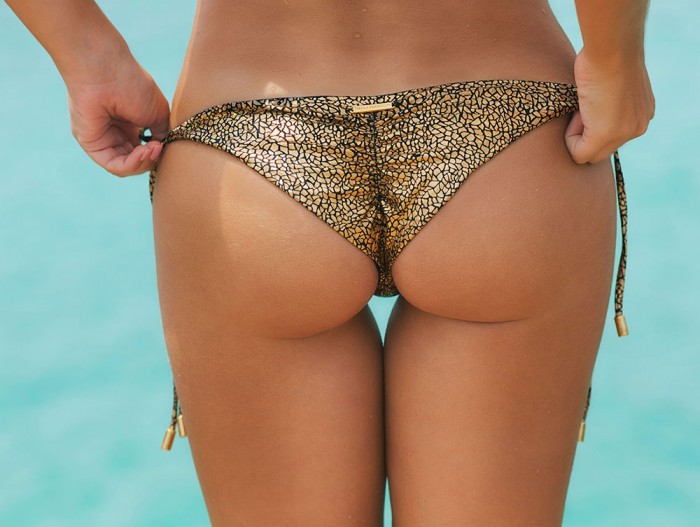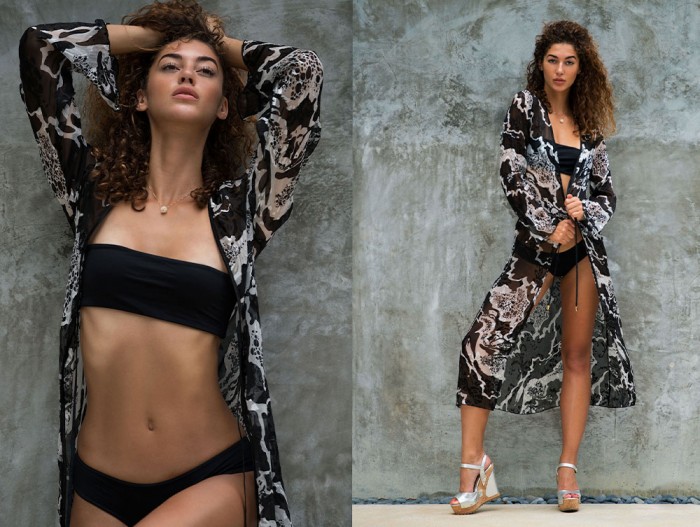 Thalassa Boom is the best in our favorite bikini bottom fit: the Brazilian cut with a back tie (see second photo). It's chic, sexy and cute. It fits perfectly around our cheeky butts, without screaming too much for attention. Are you going to have some bites in the resort's restaurant? Thalassa Boom also comes with several cover-ups like kimonos, gowns and tunics. Just wrap them around your body and you're easily creating a more modest look wihout loosing sophistication.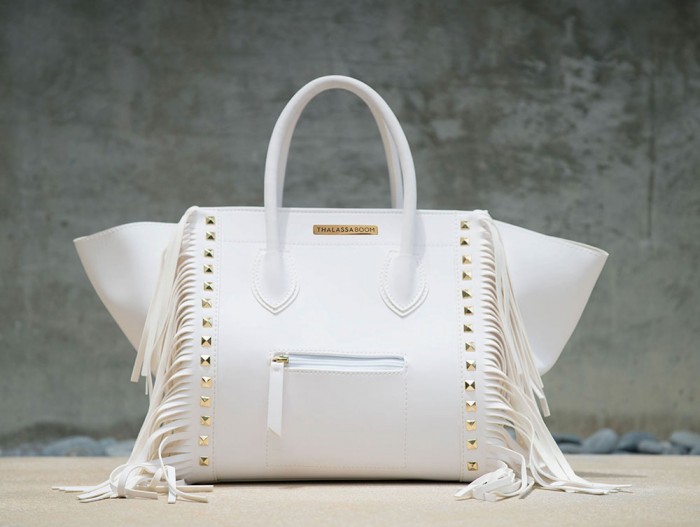 Be sure to check out Thalassa Boom's entire collection and Lookbook to get inspired for your next luxury holiday. Let's be sexy whilst relaxing and recharging!