LONDON – "Tokyo or London – which city has a stronger street style?" As a Japanese girl living in London, it's a question that I get asked quite often, but an impossible one to answer. Tokyo is the city that first inspired me and opened my eyes to the world of fashion. London is where I found my identity and nurtured my personal style. Both cities are intertwined in my life and are my sources of inspiration and thoughts for my blog.
Having done zero research on London before my move, the only thing I really knew was that it was the home of a younger breed of fashion designers including the likes of Alexander McQueen, Tom Ford, Christopher Kane and Jonathan Saunders. So besides the Doctor Marten wearing punks living in Camden, I had absolutely no idea what London had to offer in terms of street style. As I wandered around London in a desperate bid to orient myself, I was exposed to the high street culture. Unlike the streets of Tokyo, which are full of independent retailers and fashion boutiques, high street retailers dominate the streets of London. Inevitably, the consumer trends of the two cities influence the organic growth of the two distinct street styles.
Tokyo street style is famous for its quirky one-of-a-kind explosion of personal style. Even amongst 13 million people, it's quite a challenge to find a person wearing the same clothes. Hands down, this makes Tokyo the best place to people watch and be amazed by new colour combinations, pattern blocks and mix of fabrics. You can also count on Tokyo to find the next trend-setting fashion statement that's not dictated by the latest catwalk shows. This isn't to say that Tokyo fashionistas create their styles solely in a cocooned bubble. European and American fashion influences are seen everywhere and the fashion pack in Tokyo are sharply on top of each season's shows. They just seem to have a talent to interpret trends in a completely different light.
London on the other hand has a more sophisticated approach to street style that can be grouped into categories. I guess the high street makes it easier to pick up the latest catwalk-inspired trends but, at the same time, it gently nudges people to dress in certain ways. Interestingly, each area of London has its own signature style. The east is home to the Shoreditch crowd with skinny jeans, leather jackets, vintage furs and latex bodysuits – the definition of cool Britannia. The west is home to the Sloanes with their effortless ability to combine must-have catwalk pieces with high street purchases – experts in creating modern chic looks.
The temperamental weather (yes, all Londoners talk about the weather) means Londoners dress for every weather condition possible. This is seriously awesome as it allows for experimentation with layering and is probably the reason why I find Londoners to be the most stylish bunch in the world. Layering provides the platform for so many dimensions of personal style, like peeling through flower petals. Serious thought goes into deciding the coat/jacket for the winter season, which can then be taken off to reveal spring florals and ice cream tinted dresses underneath. Personally, as a lover of menswear and tailoring, layering is the perfect way for me to draw together my favorite pieces into one look. It's that element of surprise and experimentation that makes dressing for London so dynamic.
So which city's better? Neither. The simple answer is my documented love affair with fashion would not exist if it wasn't for their polarising street styles. Tokyo vs. London, London vs. Tokyo. Both cities are equally fantastic and extraordinarily quirky. Me, London and Tokyo – it's a three-way relationship which I can't give up.
Mariko Kuo – SilkandSuits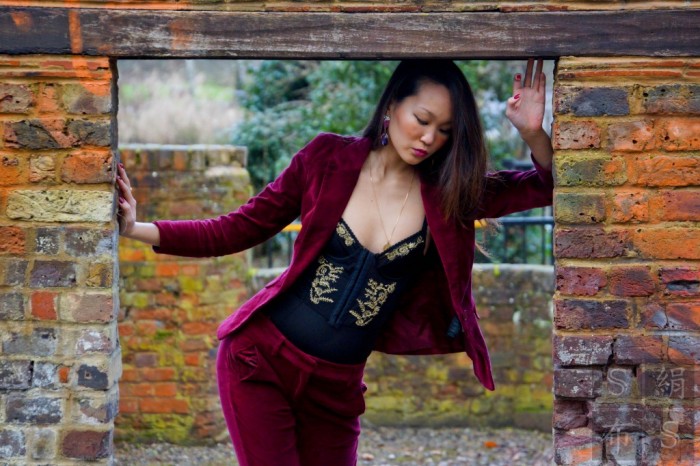 Don't forget to enter the Daniel Wellington giveaway!