Bandhu is a  jewelry line which remains a personalised symbol for life. Each piece of jewelry is one of a kind and can be obtained in vairous kinds of reused leather. We give you the opportunity to win this set of bracelets.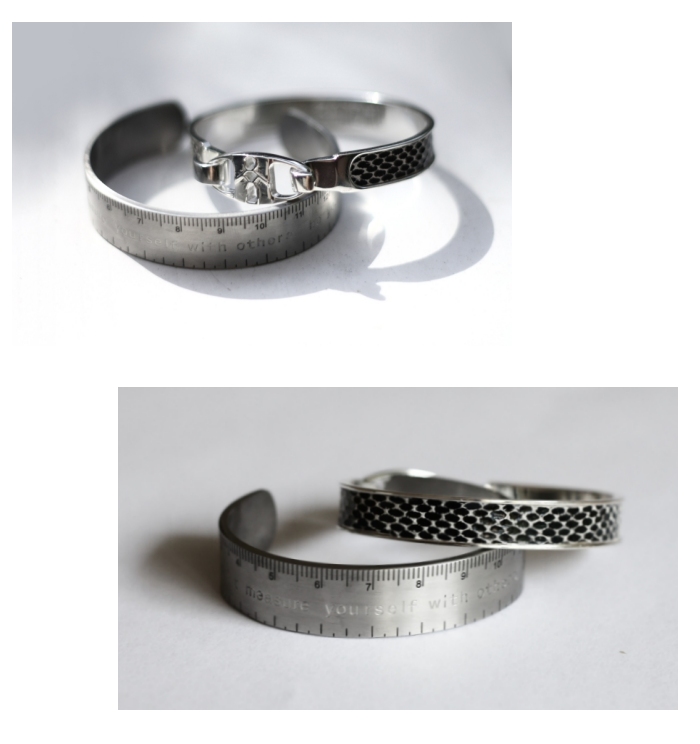 The Measure Bracelet is of their new collection and has the text "Don't measure yourself with others, be yourself" inscribed. The other one is the Union Bracelet with black and white lizard leather. They have a value of €85 together.

Bloggers wearing Bandhu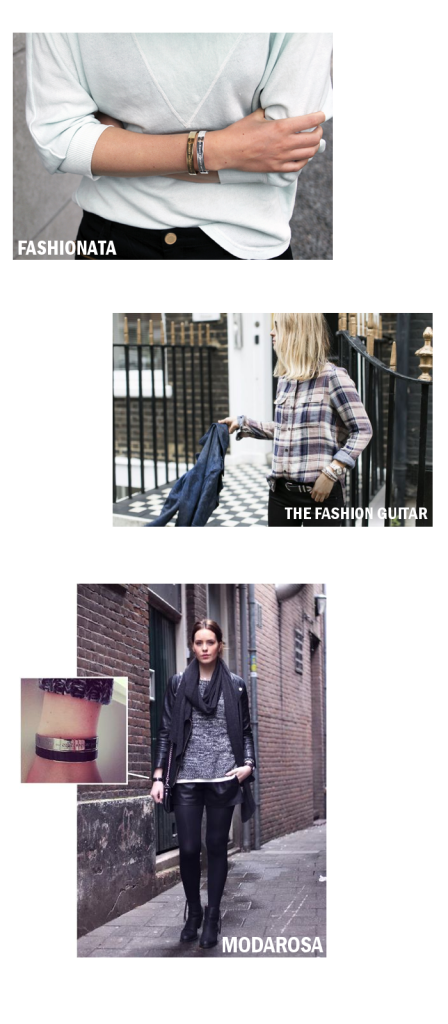 How to participate:
1. Like Bandhu on facebook here.
2. Like Blog and The City on facebook here.
3. Leave a comment on this post with your e-mail address so that we can contact you.
The giveaway is open worldwide and will end Tuesday, the 10th of September. The winner will be announced at BATC's facebook page. ENDED!
And check out their entire collection: