Packing and unpacking seasonal wardrobes can be a daunting task. Not to mention, it's a little disheartening to have to pack away some of your favorite pieces until the weather changes. But there are some ways you can avoid the chore. Check out a few of these classically cold pieces you can save from storage and still wear throughout the summer.
How to Wear Your Jackets in Summer
Think about it. How many times do you have to bring a sweater with you to the office, or the cinema? Even a few nights of the year require a little extra coverage once the sun goes down. To say that sweaters and jackets are obsolete in the summer, well, it just isn't true.
That doesn't mean you have to wear one that makes you look like you're ready to hit the ski slopes though. If you look at the collection of women's designer jackets on Lyst for style inspiration, you'll no doubt notice the prevalence of the bomber jacket. It's a mix of feminine and masculine style, and it looks perfect over just about everything from a nice blouse to a casual T-shirt and a sundress. A neutral color with leather or faux-leather sleeves will allow you to use it with multiple different outfits, but there's certainly nothing wrong with going a bit outside the box and having fun with some bright colors or patterns.
How to Wear Your Sneakers in Summer
Most summers are filled with open-toed shoes like flip flops, wedges, and even the occasional pair of gladiator sandals. But this summer, try incorporating a pair of sparkling white sneakers into the mix.
Once reserved for the gym or for people who work on their feet all day, today's sneakers are high-brow enough for any fashionista. Head back to one of my previous posts to jog your memory, and you can see just how versatile this footwear can be. This summer try them with denim bottoms, a flowing skirt, or even a sundress. You might be surprised how well they work!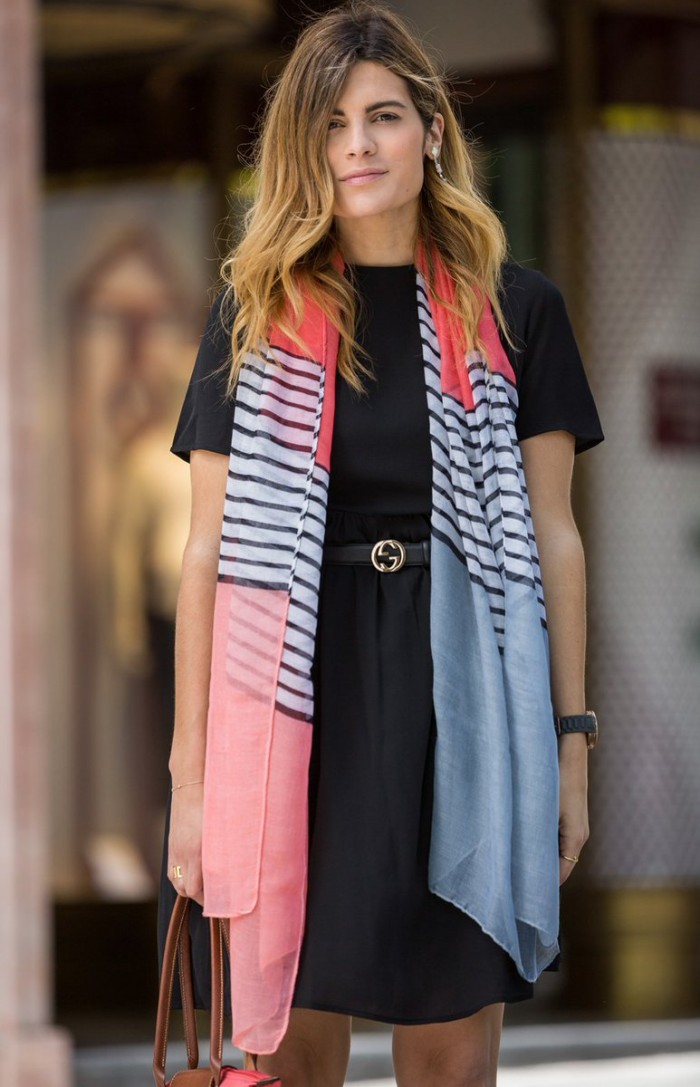 How to Wear Your Scarves in Summer
Who says scarves are only good for the fall and winter? The right scarf can give your outfit added interest, and, in a pinch, can easily be wrapped around your bare shoulders to keep them warm when things get chilly. And let's be real: who isn't rocking bare shoulders this summer?
Obviously you don't want one that's made of extremely thick material like flannel or wool. Instead, try using breathable fabrics like silk, lace, chiffon, or linen. And if you need more tips here, follow Life As a Mama's guide for different ways you can use thin scarves for everything from a beach coverup to a headband to a belt.
Save your closet for holiday decorations, and leave a few of your cold-weather pieces out of storage this season. Who knows, you might become a summer trend setter!