The cropped jacket has surely become a statement item in the nineties. First of it started as pop video music star favorite item, but like its trousers counterpart – skinny jeans, it has gained tremendous fashion influence since those times. Also, a lot of takes have been done on the classic cropped jacket, since designers love to put their touch on those pieces, because it acts as the perfect blank canvas for the chic style to take its form. Let's take cues from a few looks from StyleWe, and learn how to style stylish cropped jackets like a pro, in most occasions.
Night out
The coldly printed floral cropped jackets acts like a balance to the overly sexy outfit. It adds the quintessential boyish touch to the also cropped top and shorts. Although the cropped jacket is oversized, it certainly flaunts every figure out there. Hint – If you feel you should lengthen your legs more, switch the showcased low-waisted shorts with high-waisted ones. And if you want to add more of the laid back touch, opt for bright toned gym pants, and you'll be the cool girl next door.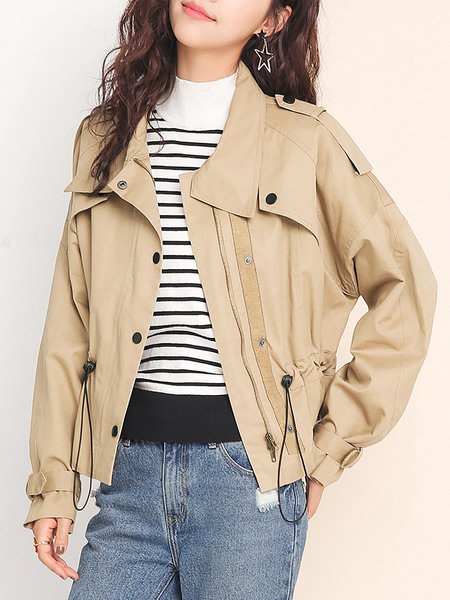 Work look
This makes a perfect toned down look for work occasions. The high waisted trousers and the camel beige cropped suede jacket make the best out of each business woman. If you want to add more of a professional touch, wear a neutral toned pencil skirt with the jacket.

Summer look
Who said denim isn't a perfect material for a cropped jacket (vest actually)? It adds a retro vintage touch to any outfit, and it makes a great combo with maxi printed floral dresses for summer.
Weekend look
This is a weekend look for fashionistas. A cropped leather black jacket blends perfectly with high waisted flared pants in any color out there. So if you don't want a monochromatic black outfit, make your pants stand out with color.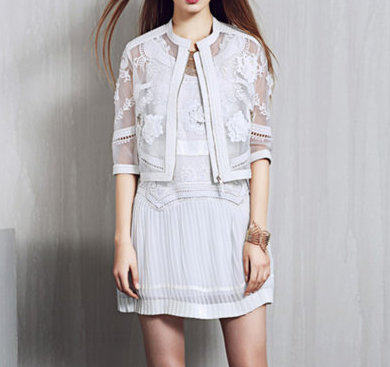 Meeting look
Another outfit that proves the cropped jacket isn't only for hipsters. It is great for all business needs when paired with a pro body conscious dress, and is great for layering with all scarves. But, if there is no need for a cozy scarf (it isn't winter always), a statement necklace is a great alternative.