Who doesn't have those months that your salary seems to fly away? But we consider shopping as a serious therapy for our minds. It's an essential activity, we simply need to do some shopping. Always and always. So what to do when we're tight on money? We do budget shopping! We will give you the greatest tip on saving money whilst still be working on your closet.
We love web shops where you basically can find anything you wish for. Light In The Box is our favorite example of such an online shop. Besides cool technical gadgets and awesome makeup, they also have super trendy clothing pieces. Before you know it, you spent hours scrolling through all their products (us just this morning).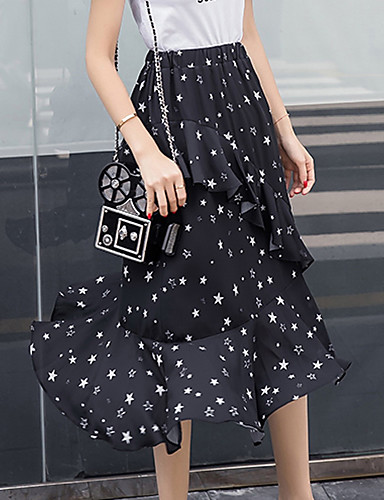 Our first find is this star-printed midi skirt. A total hit this summer. Trust us! You will feel sexy and feminine, and super comfy, styling it with a cool pair of sneakers. (shop here)
We also found cute swimwear pieces on Light In The Box. Flowery prints, sexy cuts, and minimalistic bikinis. Every girl would be able to find her next bathing suit for the next holiday. (see here)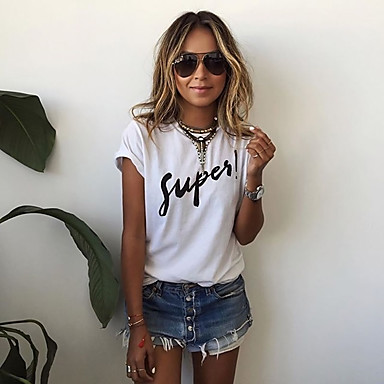 Slogan Tees is one of those trends that seem to go never out of style. I mean, for how long have we seen cute texts and logos on T-shirts? Yup, for a while.
We love this 'Super!' tee on babe Sincerely Jules. It's the perfect casual look for a Saturday in the city. Simply pair it with denim jeans and cool accessories, and that's it, you will look undoubtedly cool! (shop t-shirt here)
Didn't we show you budget shopping can be enjoyable and just really good?
And girls remember: work hard, so you can shop harder!